Union Benefits
The following are various scholarships available for the families of Local 231 members:
James R. Hoffa Memorial Scholarship Fund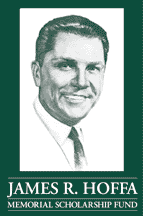 Applications are also available at the Local Union Office from January through March with a March 30th due date for receipt of application. New for 2017 is also a separate application for those attending a Trade School in addition to a traditional College or University.
International Teamsters Women's Caucus (ITWC) Scholarship

.
Ann Gallagher Memorial Scholarship Please click on this link to view the Scholarship Application
This is for children of Union Building Trades Members who work in the Heavy Construction Industry, including, Lakeside Industries, Snelson, and Whatcom Builders. The deadline is June 17, 2016.
.
.
Additional Benefits for Teamster Members:
Teamsters Training Center - The Teamsters Associated General Contractors (AGC) Training Center in Pasco Washington, provides training for members who wish to learn the road construction trade and includes Washington State CDL Testing.

.
Page Last Updated: Jan 26, 2017 (08:44:46)